Skip to Content
ASAP Paving's All-Around Pavement Services in Los Angeles, CA
Our team at ASAP Paving in Los Angeles and Orange County, California is comprised of all-around pavement experts that do everything from pavement striping to reflector installation. Come to us for whatever pavement or engineering needs you have. Our team can provide parking bumpers to keep people from driving too fast through your property. We can install posts to stop vehicles from going where they shouldn't. We can even plan the layout and paint the striping of a parking lot for you. No matter what paving service you need, our team can provide you with quick, reliable, and experienced service.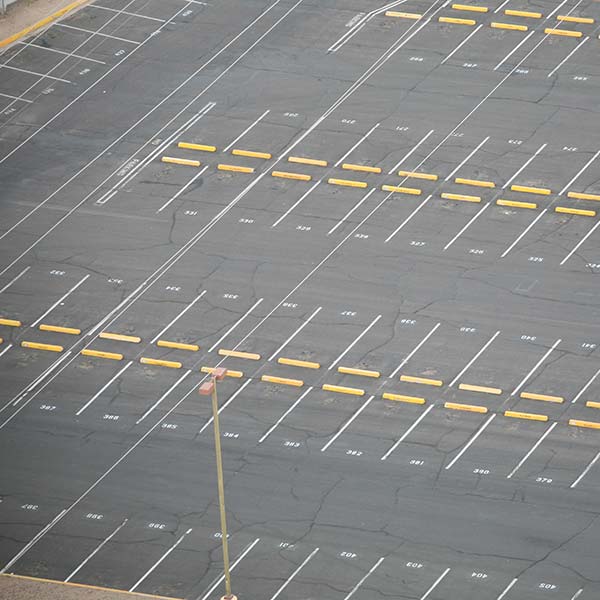 Pavement Striping and Parking Lot Planning
One of the additional services the ASAP Paving team offers is complete parking lot planning. Not only can we install the new paving and sealcoating for your new parking lot, but we can also help you plan the layout and install the signage and pavement striping. Knowing how to optimize the space in your parking lot takes experience and training. Our team can maximize the number of vehicles that will fit in your place. We are also skilled at installing pavement striping and lines that show drivers where to go and where to park. We can take your parking lot from a patch of grass to a finished product.
Free Estimates for All Our Services
Pavement services are not something most people get done every day, so it can be challenging to predict the costs of a job. This fear often scares people away from getting the repairs they need, letting the problems worsen. ASAP Paving will give clients a free estimate for any work. We want everyone to feel comfortable with the price of the work before it begins. We make the process comfortable for you by providing free estimates on everything from pavement striping to total replacements. Estimates will often include a range of solutions for a problem depending on your budget and goals.
Request Your Free Estimate Today