Skip to Content
Meet Our Grinding & Trench Paving Team in Los Angeles, CA
Our team at ASAP Paving in Los Angeles, Orange County, and Riverside, California does excellent and speedy grinding and trench paving work. We can help you grind off layers of concrete or asphalt with extreme accuracy so that your asphalt overlay will be flush with the pavement around it. If you need to remove or work under a section of concrete or asphalt, we also perform trench digging services. Ours is among the only asphalt companies in the state that have a dedicated division for trench digging. Our expert pavers are ready to help you smooth out a section of pavement or completely cut out and refill a trench.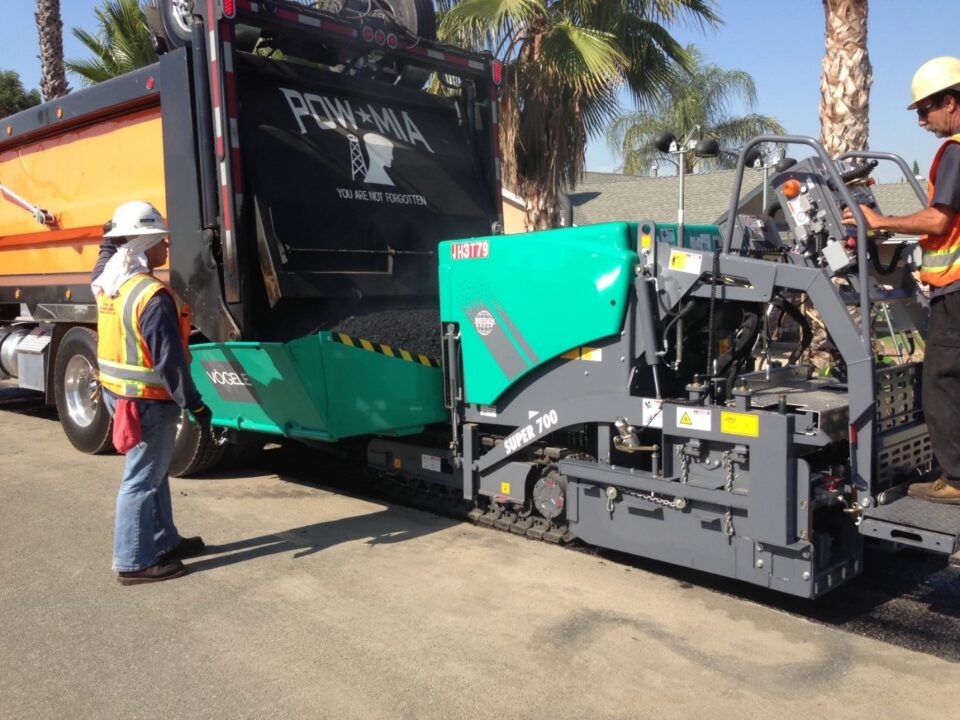 ASAP Paving's Grinders Can Make Your Overlay Look Better
If you consider an overlay on your current paving, you should consider ASAP Paving's grinding and trench paving services. If an overlay is placed right on top of the original layer of concrete or asphalt, it will end up sitting at a level higher than any surfaces surrounding it. Grinding is our solution to that. Before resurfacing, we can grind down up to 13 inches of your old pavement. Then, when the new asphalt layer is laid, it will be level with the ground around it. This technique results in a better overlay that will look more like a completely new piece of pavement.
Focusing on Fast Grinding & Trench Paving
There are several reasons why one might want to dig a trench in their asphalt or concrete. ASAP Paving's grinding and trench paving team can help you replace or remove specific sections of pavement. Perhaps, only one part of a parking lot is damaged. You can cut it out and replace it. Often, underground work needs to go underneath a street or parking lot. These situations are another good time to use our trench digging team. We have one of the only teams in California with a team committed to digging and resurfacing trenches. We have become one of the fastest, sometimes making and refilling a trench in a few hours.
Request Your Free Estimate Today