Skip to Content
We Repair & Replace Asphalt & Concrete in Los Angeles, CA
Removing or replacing asphalt and concrete is no problem for us at ASAP Paving in Los Angeles and Orange County, California. Our team specializes in the removal and replacement of asphalt and concrete. A lot of property owners look at their concrete as permanent structures that are there forever. That is not the case. If you need to get rid of sections of concrete or asphalt, it can be as simple as calling our professionals. We can also replace old sections of pavement with brand new asphalt or concrete. We'll put paving where you want it and get it out of where you don't want it.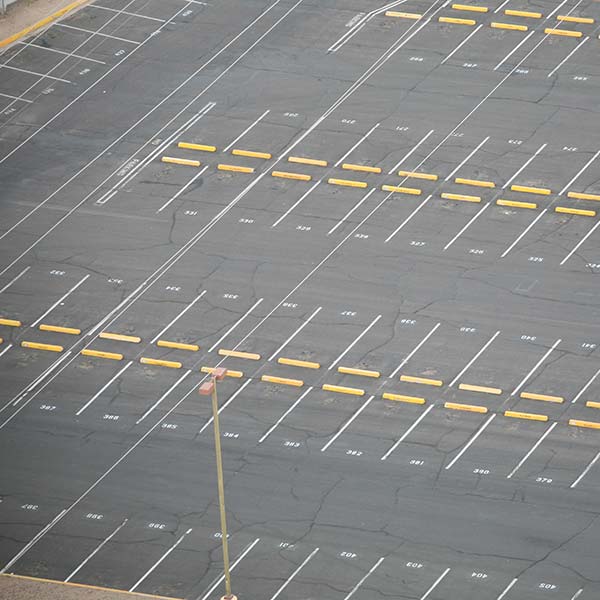 Concrete & Asphalt Removal at ASAP Paving
Removal of asphalt and concrete can come up for several reasons. An overlay can often treat old and cracked pavement, but in some cases, the issue may be too extensive to just put a new coat of asphalt over it. Perhaps you only want half the parking lot space on your property and want to turn the other half into a beautiful garden area. Often, if you buy a property from a previous business, there may be sections of concrete that were installed years ago that you no longer need. Don't let unsightly asphalt or pavement litter your property's clean image.
What to Consider When Replacing Concrete & Asphalt
Once ASAP Paving removes paving, you may want to consider replacing it with new asphalt or concrete. New asphalt and concrete can make your building look like an entirely new property. Depending on your needs, you may choose either asphalt or concrete for your replacement. Concrete tends to be more durable and withstands wear and tear better than asphalt, but asphalt is easier to repair when there is an issue. There are great reasons to choose either, and sometimes it just comes down to how you want it to look.
Replacing, Resurfacing, & Sealcoating Concrete & Asphalt
If you lack experience with asphalt and concrete work, then a few terms may be easy to get confused. Replacement is when we totally remove the old paving and replace it as though we were laying down asphalt or concrete for the first time. Resurfacing, or overlaying, is the process of placing a layer of asphalt over an older layer to extend its life and give it a fresh look. Finally, there is sealcoating. Sealcoating involves placing a protective coating over a relatively new section of asphalt, which protects it from water damage, oils, and ultraviolet damage from the sun. We perform all these services, and if you are not sure what you need, we can give you an assessment and recommendation.
Request Your Free Estimate Today